Super Mario Bros. Releases

First, we should probably take a quick look at the history of the game.
In Japan, the cartridge version of Super Mario Bros. was released for the Nintendo Famicom on September 13, 1985. The Famicom had been out for about two years at the time of the game's release. A disk version was released for the Famicom Disk System a few months later, in 1986.
In North America, the cartridge version was released for the Nintendo Entertainment System on October 18, 1985, the same day the system was released. The game was also included with Duck Hunt in a single cartridge (which was available at launch as well), and another cartridge was later released with Super Mario Bros., Duck Hunt, and World Class Track Meet.
For sanity reasons, the two stand-alone cartridge versions are what we'll be comparing here. If any fans out there know of any serious differences between any of these versions though, please let me know!
Personal History

Part of the reason I chose to compare the two versions of Super Mario Bros. is because it was a major part of my childhood. I'll probably pick some more games from my childhood too later on, for now it's all about Super Mario Bros. though.
Anyway, I grew up in the 80s, and until about 3rd grade I'd only played arcade games, computer games at school (mostly Apple IIe stuff), and an Atari 400 I got for Christmas one year. I loved that thing to death, and looking back I'm glad I got that instead of an Atari 2600. I was really happy with the Atari 400 games and somehow I completely missed the whole "video game crash" everyone talks about – I was getting tons of games all the time for it. Looking back, maybe it was because the market had crashed and the games were so cheap, but I guess I was too young to really remember.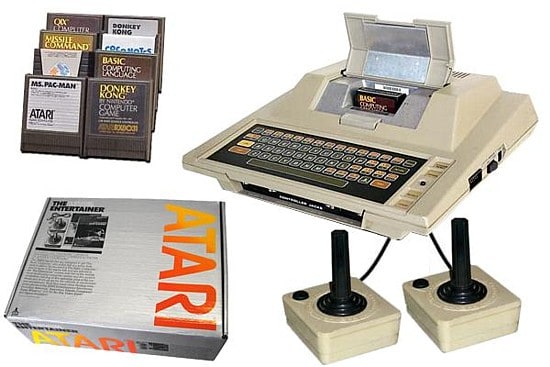 For the first few years of school I went to a private school, and the school had a number of "buses" that they would swap out every so often. Sometimes it was a "library bus" filled with books. Sometimes it was a "computer bus", and we'd have computer classes in there, mostly typing and playing crappy games. I think we had other buses too, I vaguely recall a science bus where I learned that sulfur smells gross.
One summer, during the summer camp-type stuff they offered (which was basically fancy day care), they brought in this new kind of bus. It was filled with like ten TVs and weird gray boxes with guns and stuff attached to them. I remember being intimidated by the controllers at first – they were nothing like the Atari joysticks at all, or anything else I'd seen before. They had a weird cross pad and a whole bunch of different buttons. So when one of the "counselors" asked if I wanted to play Super Mario or Duck Hunt first, I went with Duck Hunt. It was cool shooting stuff on a TV, but I could tell it wasn't the main attraction.
Once Super Mario Bros. popped up and I started playing, it was like entering a completely new world. You probably had to be alive at the time or something – until then, games just didn't look and play like that. It's difficult to put into words, but the feeling the game gave off was amazing. It felt like the world inside was more "there" than any other game I'd played. I chalk it up to the great controls and the excellent presentation now, but back then it was just, "Wow."
What made it even more fun was seeing all the other kids playing it too, some getting to new worlds most of us had never even seen before. Kids' jaws dropped whenever they discovered the warp zones for the first time or even just found a vine. Just getting to level 5-1 made you awesome. And every so often a kid might get to level 8 at which point pretty much everyone else in the bus would crowd around. One time one kid even beat the game and saved the princess – that made him pretty much kid royalty.
Like any kid would, I begged and begged my parents for an NES for months afterward. They kept saying, "No, it's too expensive." Then, one night, they suddenly came home with one. I can't remember how I reacted, but I imagine I was bouncing off the walls in what was probably an explosive tornado of excitement. I think they had to drag me away from the TV the next morning so I'd get ready for school. I remember being in level 2-2 at the time, so I guess my brain finally calmed down enough by then for me to remember that much 😛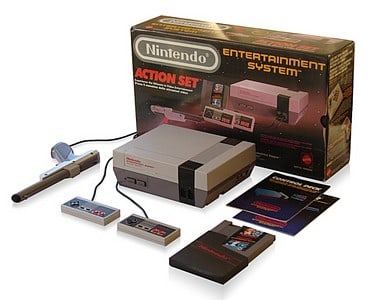 There are many more old Nintendo memories I could go on about, but I'll save those for another day. To sum it all up though, I'll never forget that awesome summer in the NES bus. Actually, it might have been two summers, I can't remember for sure. I wonder whatever happened to all those systems. Anyway, once I got older and realized that most NES games were made in Japan, I started to wonder if their version of Super Mario Bros. was any different. So, after all these years, I dedicate this game comparison to young me's curiosity. Now if only I could send it back in time somehow.