About the Site
This website's address is: https://legendsoflocalization.com
Note that Legends of Localization is partnered with Fangamer LLC, so you'll want to consult Fangamer's privacy policy too. But basically everything on this site is completely separate from Fangamer's site, except for the newsletter that I've never used anyway.
What personal data the site collects and why
Comments
When visitors leave comments on the site, the site collects the data shown in the comments form, and also the visitor's IP address and browser user agent string to help spam detection.
Forms
When visitors submit data via any generic form, the site might collect the data shown in the form, as well as the visitor's IP address. This data is used to help spam detection, to improve site loading speed, to notify subscribers of new comments, and to help determine the topics of future content.
Cookies
If you leave a comment on the site you may opt-in to saving your name, email address and website in cookies. These are for your convenience so that you do not have to fill in your details again when you leave another comment. These cookies will last for one year.
If you have an account and you log in to this site, the site will set a temporary cookie to determine if your browser accepts cookies. This cookie contains no personal data and is discarded when you close your browser.
When you visit the site, a cookie counts how many times you've visited the site before. If you're still a relatively new visitor, this cookie is used to display an extra box that explains the purpose of the site and provides links to frequently asked questions. A separate cookie has a MOTHER 3 quote for no reason.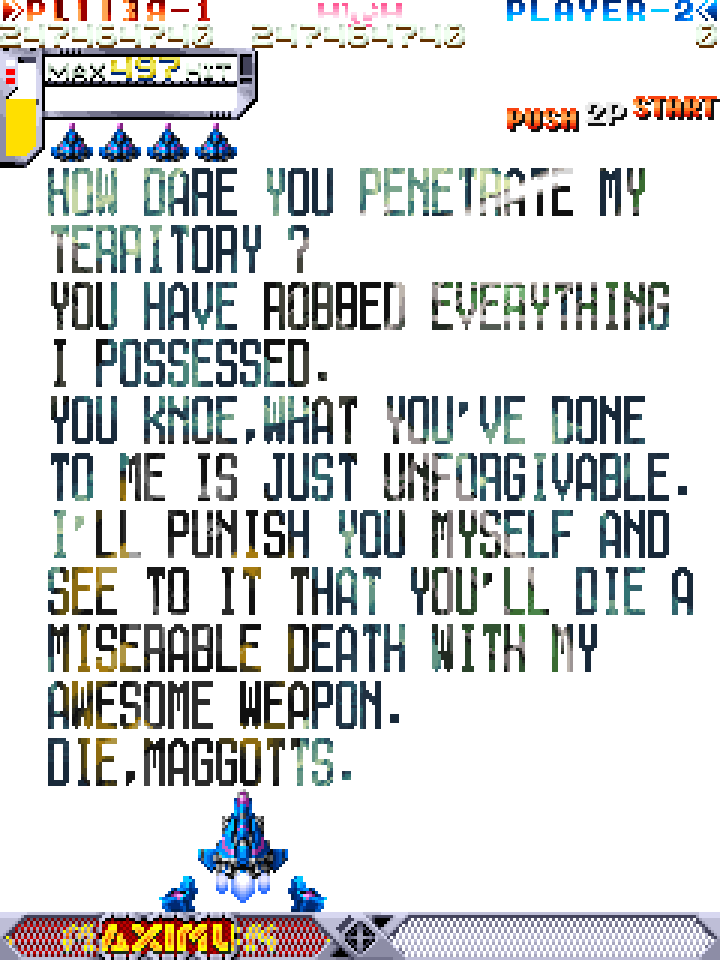 Embedded content from other websites
Articles on this site may include embedded content (e.g. videos, images, articles, etc.). Embedded content from other websites behaves in the exact same way as if the visitor has visited the other website.
These websites may collect data about you, use cookies, embed additional third-party tracking, and monitor your interaction with that embedded content, including tracing your interaction with the embedded content if you have an account and are logged in to that website.
New Article Notification System
If you're visiting the site on a computer, you'll see a big red button on some pages – this lets you get notified whenever I update the site with a new article. This notification system is powered by an external system run by OneSignal, because there's no way I'd ever be able to program a notification system on my own. I don't have access to OneSignal's cookies, but if you're curious about their own privacy policy, see here. Only a few people use this notification system so I might drop it someday anyway.
Analytics
This site uses Google Analytics to get an idea of how much traffic the site gets from day to day, as well as what posts are the most popular. Most visitors are tech-savvy enough to block that stuff though, so the data is never very accurate. If you want to opt-out of Google Analytics tracking, see here.
Who I share your data with
Nobody.
How long your data is retained
If you leave a comment, the comment and its metadata are retained indefinitely. This is so the site can recognize and approve any follow-up comments automatically instead of holding them in a moderation queue.
What rights you have over your data
If you have an account on this site (which you'd need Level 99 Meteo to accomplish), or have left comments, you can request to receive an exported file of the personal data the site holds about you, including any data you have provided. You can also request that any personal data about you be deleted from the site. This does not include any data that must be kept for administrative, legal, or security purposes.
Where your data is sent
Visitor comments may be checked through an automated spam detection service.
Contact information
For detailed contact information, see here.