The Castlevania series is infamous for its goofy translations and funny-sounding lines, and probably one of the most well-known is from the beginning of Symphony of the Night.
During the intro scene, Dracula and Richter have a short conversation, and at one point Dracula says: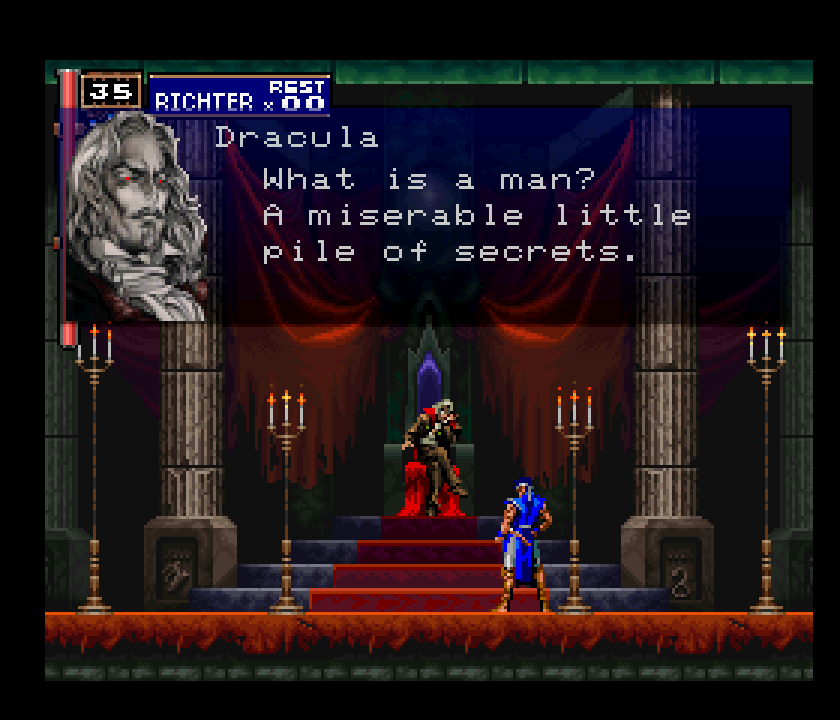 This wacky line coupled with the hilarious voice acting quickly made this scene a fan favorite. I got to thinking though – what does the Japanese text say? And how does the Japanese voice acting sound? So I picked up a copy of the Japanese game to find out!
Here's a comparison of the two versions. I also quickly translated and subtitled the Japanese text for reference:
The first thing I notice is how much better and cooler the Japanese voice acting is. I think this is partly because the Japanese voice actors/director had more experience, but also simply because the scene was originally written with Japanese in mind. Actually, voice acting, dubs, and dub-versus-sub issues are something I deal with every day during my professional work, so there's a lot more I could say on the subject. It's probably better suited for a big post of its own someday, though.
Anyway, getting back to the dialogue, here's a side-by-side comparison for easy reference:
| | |
| --- | --- |
| Japanese Version (basic translation) | English Translation |
| Richter: Begone! This world is not yours to live in! | Richter: Die monster. You don't belong in this world! |
| Dracula: It is not by MY power that I am revived. | Dracula: It was not by my hand that I am once again given flesh. |
| It is because of the greedy humans that I live once more. | I was called here by humans who wish to pay me tribute. |
| Might is the one and only justice that exists, after all. | |
| Richter: That's nothing but your self-centered interpretation! | Richter: Tribute!?! |
| Guided by common beliefs, people seek each other out, gather together, and move forward. | You steal men's souls and make them your slaves! |
| Dracula: However, is it not true that GREED has driven the humans' development and that FAITH has led them? | Dracula: Perhaps the same could be said of all religions… |
| Richter: Power alone cannot lead people. | Richter: Your words are as empty as your soul! |
| Respect and a loving heart are what truly lead humanity! | Mankind ill needs a savior such as you! |
| Dracula: Foolish drivel. | Dracula: What is a man? A miserable little pile of secrets. |
| I will prove to you which of us is right… with death! | But enough talk… Have at you! |
A quick look shows that the "What is a man? A miserable little pile of secrets." line wasn't really in the original text. In fact, the English text strays quite a bit from the Japanese version. The original text is actually extremely common, standard-sounding stuff in Japanese entertainment. But this hamfisted use of love, respect, faith, and togetherness comes across a bit cornier when put into English. It's hard to explain, I guess it's a cultural difference.
In any case, I'm guessing that the localizer picked up on this and tried to rephrase the text a little while trying to maintain the general point of the lines – that Dracula isn't fit to lead humankind. The localizer's good intentions sort of fell flat when it came to the voice acting, but then again this was the 90s, when serious localization and serious voice acting was just getting started.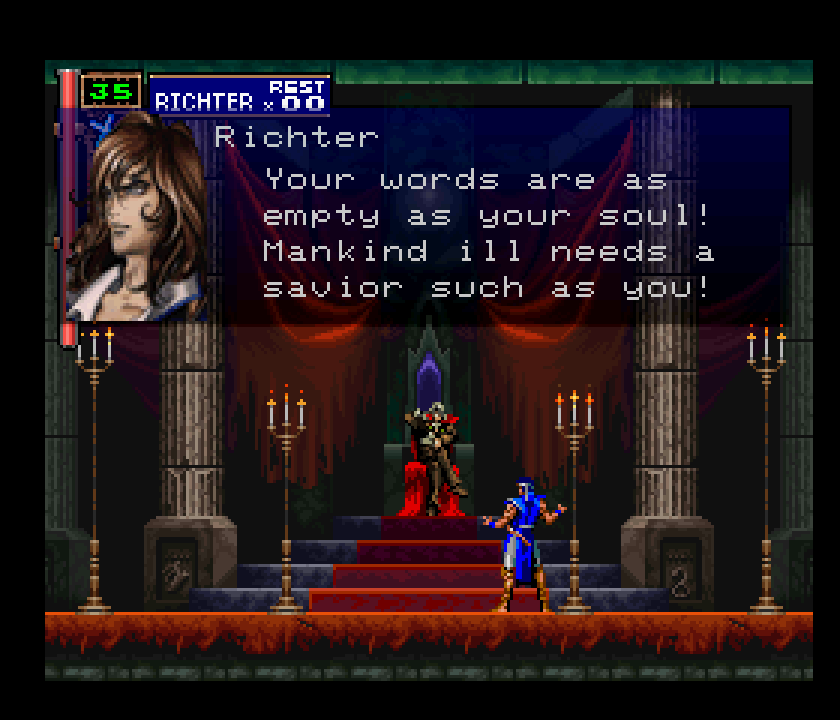 I also feel like the localizer was hoping to give the scene a dash of that "ye olde" flavor to match the scene's context, with things like "mankind ill needs" and "Have at you!" I think the intentions were good but might've only made the silly voice acting sound sillier. Incidentally, it turns out that the miserable pile of secrets quote is a reference to the French writer André Malraux.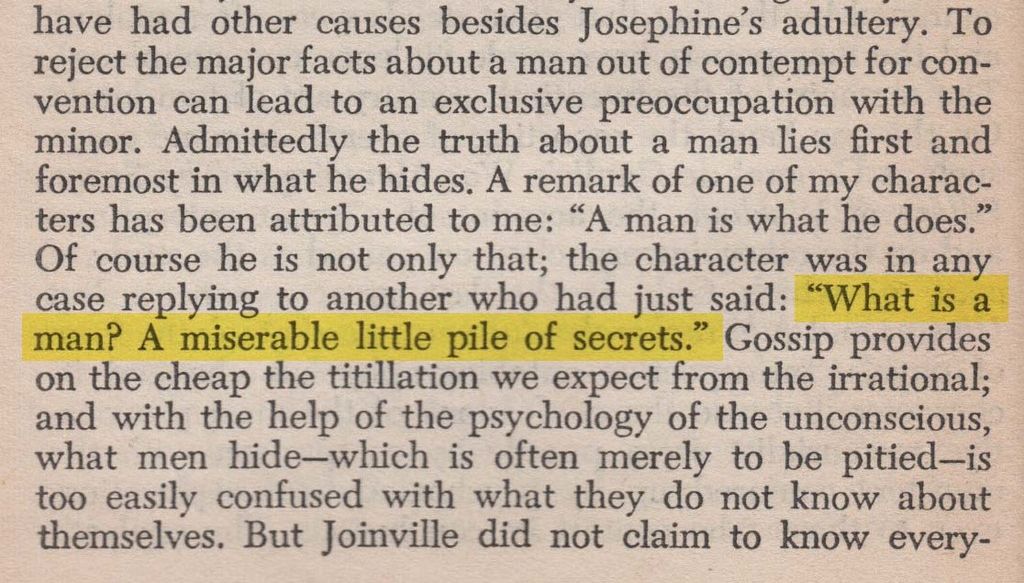 It sounds like some English remakes/ports have since redone this scene to be closer to the original text. I haven't played them so I can't comment on them, but because of how memorable this scene is I wouldn't be surprised if a lot of fans were disappointed that this text was changed. Was that the case? Or was it a welcomed change? Let me know!
The famous intro dialogue between Dracula and Richter in Castlevania: Symphony of the Night is indeed very different between the original Japanese release and the original English release. The Japanese version plays the scene very seriously, while the English version arguably goes a little over-the-top.
If you liked this write-up and know any other fans of Castlevania, it'd mean a lot if you shared it with them. It's a great way to help support Legends of Localization!