It's time for another roundup! This is where we share small things don't need dedicated articles, but still deserve attention.
Let's start with some pretty big news. Shin Megami Tensei: if… is one of the top most-wanted game localizations. The fans took this task into their own hands and released a fan translation this week!
Go here for more information and to download the patch.
As we always say when a Persona / Megami Tensei game comes up, Mato & I don't have much experience with them but we definitely want to learn more. There are so many now though, it's overwhelming. Is this one a good one to start with? If not, let us know in the comments which game an SMT n00b should tackle first.
Some pals of ours visited Japan recently. Here's a small collection of funny English they spotted while there.
If you're out traveling and spot any funny English, snap a picture and send it to me! (heidi at fangamer dot com) I'd love to feature your photo(s) in future roundups. 🙂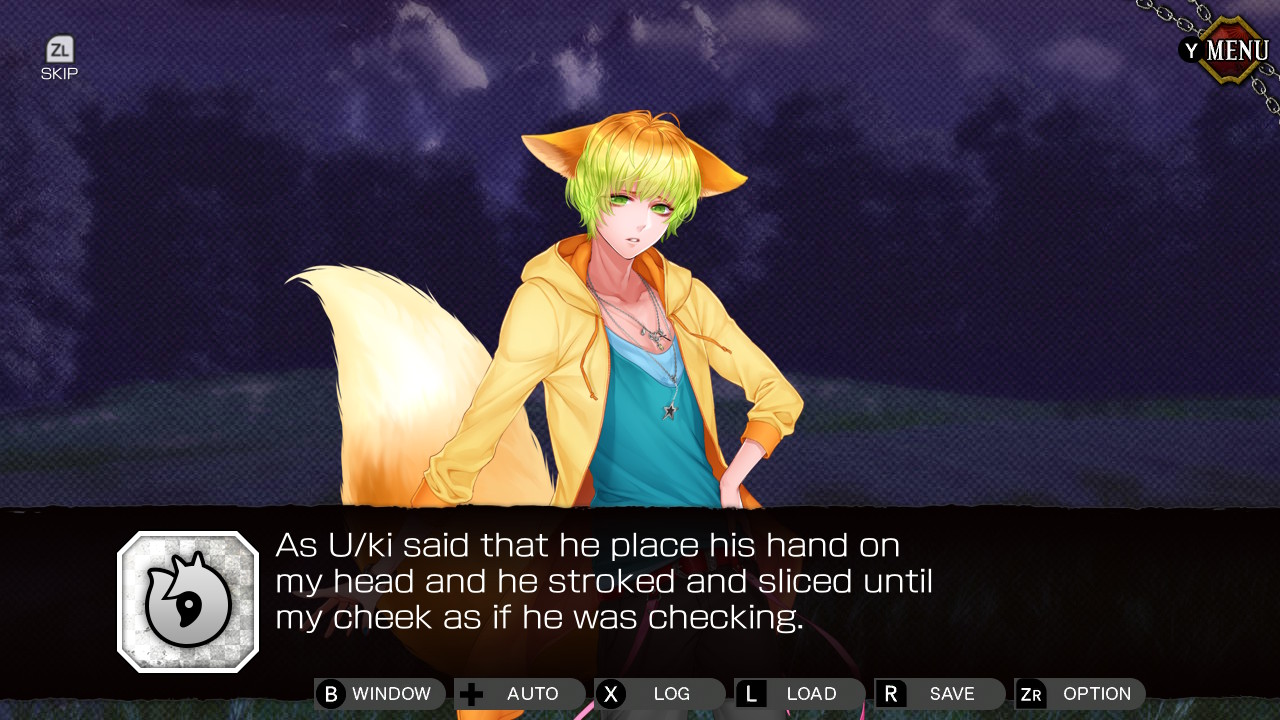 Speaking of funny English, Ayakashi Koi Gikyoku -Forbidden Romance with Mysterious Spirit- was released a few months ago on the Nintendo eShop and… dang. The translation is a doozy.
If you know of any other poorly translated Switch games, let me know in the comments! Check out our Vroom in the night sky gallery for more weird English in a Switch game.
Let's turn the tables and showcase some Japanese phrases that foreigners have screwed up. You can find the whole list (with translations and explanations) over at Sora News 24. Here's my favorite:
なるほど!一本失いました (Naruhodo! Ippon ushinaimashita)
Intended meaning: "I see! Can't argue with that."
Actual meaning: "I see! I lost a long cylindrical object."
Princess Maker 2, released in Japan in 1993, got an English translation and was released on Steam two years ago. However, this was the game's second English translation. The original translation never got an official release.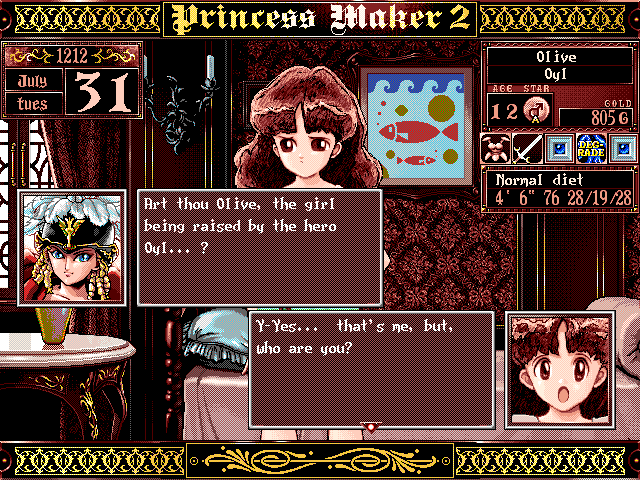 Michibiku posted an interview with Tim Trzepacz, who's been in the game industry for over 20 years. Back when he was working at MicroProse, he acquired the license to Princess Maker 2 and worked with a small team to get it translated. Unfortunately, they lacked the resources needed to actually distribute the game, so their English translation was never released. Tim went on to join Working Design's localization department.
It's a very interesting interview about the struggles of game localization in the 1990s. Read the whole thing here!
As reported by Gamasutra, Yakuza 6: The Song of Life sold as many copies overseas as it did in Japan, and Persona 5 sold twice as many copies overseas. Sega gives credit where it's due and recognizes the localization team at ATLUS in California as the reason for the increased worldwide sales.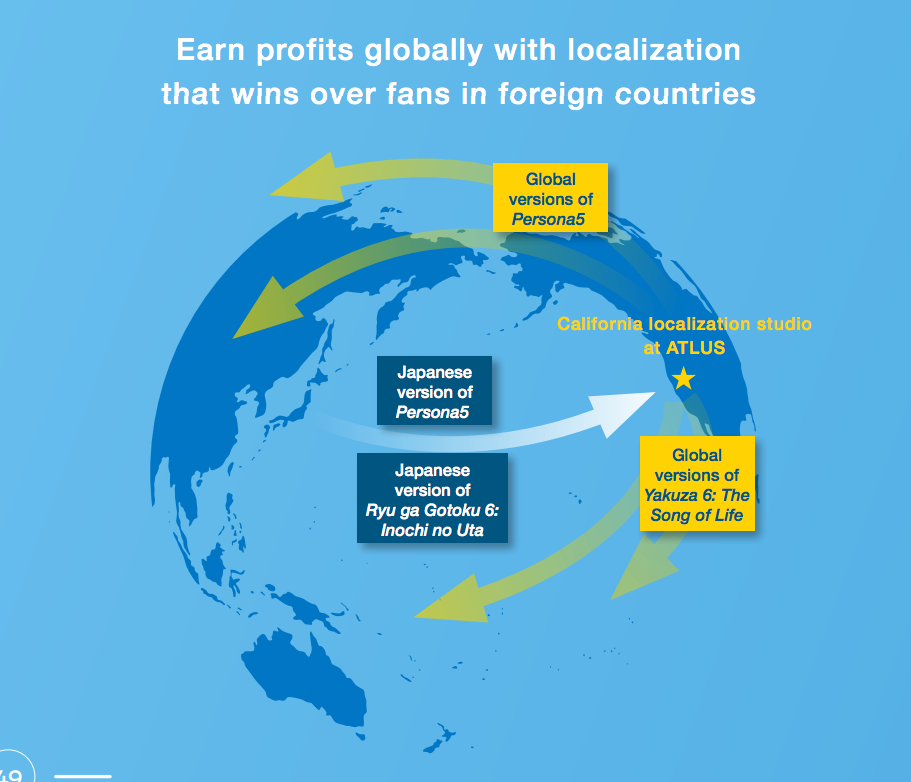 This information was revealed in Sega Sammy Holdings 2018 Shareholder Report. If you have some time, browse through it. It's 151 pages full of all sorts of stuff, like their future plans up to 2020.
And speaking of Yakuza 6 localizers, here's Jon Riesenbach describing what it was like localizing the live chat mini game.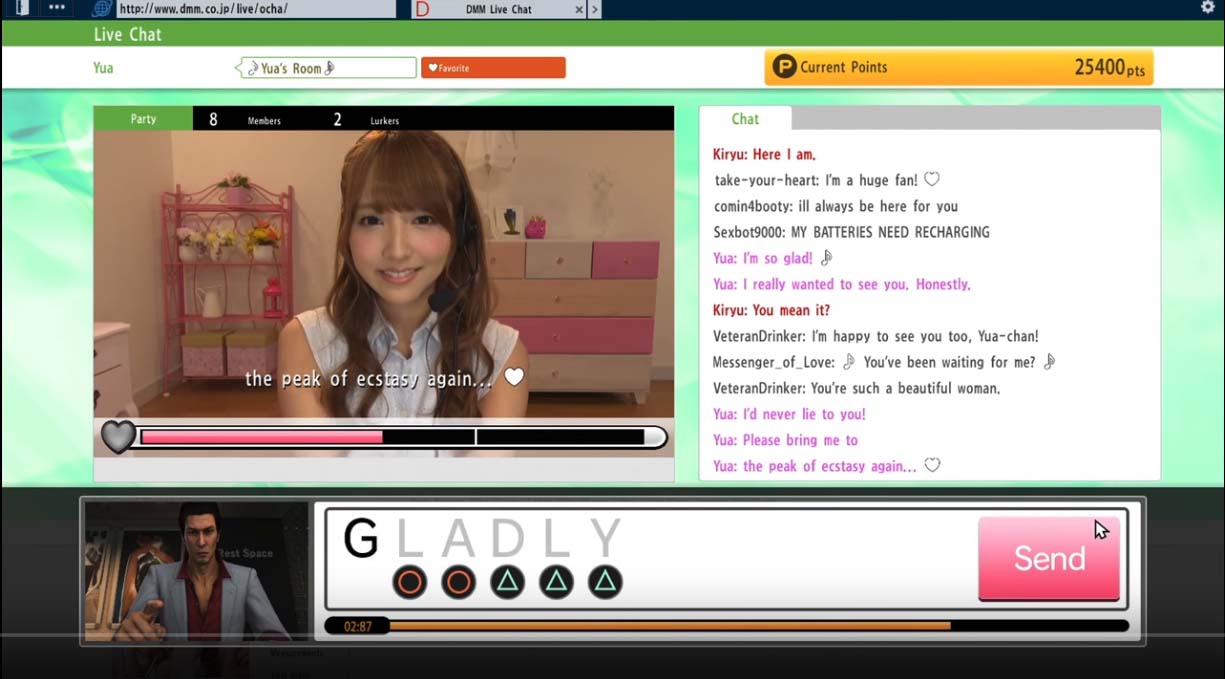 ---
That's all for this roundup. If you find anything that'd be a good fit for future roundup articles, let me know on Twitter or in the comments!