Another poorly translated otome game was released on the Nintendo Switch a while back. This one is called Iris School of Wizardry -Vinculum Hearts-.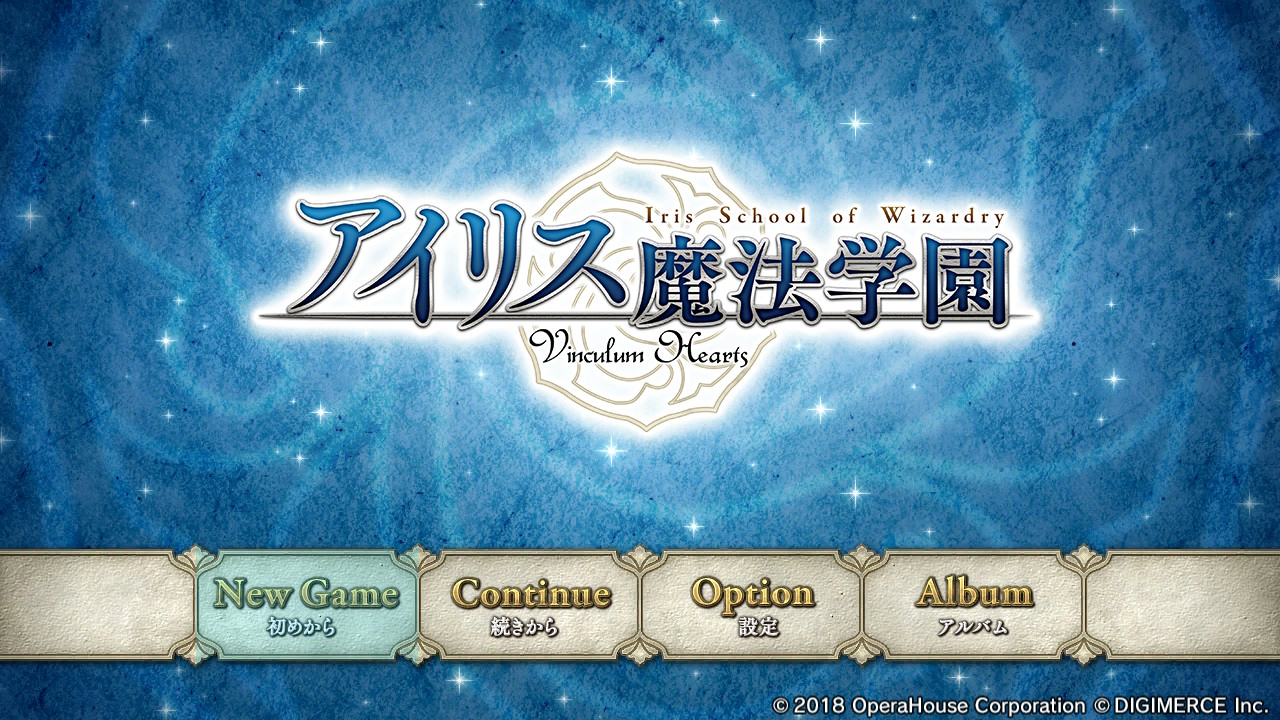 When the game was released, its translation was much like Kitty Love's and Ayakashi koi Gikyoku's – rushed and unedited. Following in Ayakashi's footsteps, Iris School of Wizardry received an updated translation a few months after it was released. It's much better now.
In this article, we'll look at some example lines from the original translation. Then we'll look at some before-and-after comparisons to see how the game's translation was improved.
In Iris School of Wizardry, you're a new student at a prestigious magic school. Although you're a half-blood and come from a modest background, you don't let that stop you from challenging everyone's idea of what a "commoner" can accomplish.
You get invited to join the Society of the White Rose – an exclusive club comprised of the most popular kids in school. You end up getting close to one of four students in the club, or you can choose to romance one of your teachers…
I played through all the routes before the game was updated, so here's the best of the old translation.
The edited translation was patched in after I'd finished the entire game, so I replayed the prologue and a small bit of Clyde's route to show the differences in quality.
Although a fully edited translation is preferred and expected when a game is released, it's nice that some companies recognize their mistakes and release update patches. I can only imagine the kind of pressure game developers are under to get everything finished in time, so kudos to the people who continue to work on games even after they're released.
If you're a fan of otome games, I'd definitely recommend Iris School of Wizardry on the Nintendo Switch. The player character is strong and confident, the stories are interesting, and there's even a pretty shocking secret in there somewhere.
---
If you like this sort of stuff, there's a whole lot more from other games here. And if you've read all that, there's even more to explore here!