Lots of game news, announcements, and details come out of Japan on a daily basis, but the language barrier means that only a portion of it ever leaves Japan. So whenever an interesting tidbit of information does get translated, it can spread very quickly online – regardless of translation quality or accuracy.
This viral mistranslation phenomenon has been around for as long as I can remember, but there have been a few big game-related examples during the past month or two. So I thought it'd be helpful to list these instances, along with some other, simpler examples of overeager fan mistranslations from the past 20 years.
In June 2019, IGN Benelux interviewed Takahisa Taura, the director for Astral Chain. A mistranslation in the interview made it sound like Taura had announced plans for Astral Chain to be the first part of a full trilogy. This mistake was then re-reported word-for-word by other gaming news sites and on social media:
The misinformation got so bad that the director made a direct statement denying the announcement. He also expressed his frustration with the translation "telephone game":
After this, news sites had to un-report the announcement:
In June 2019, Tetsuya Nomura, the director for the Final Fantasy VII remake, discussed Tifa's new design in a Famitsu interview. While on the topic of her new costume, he commented about Tifa's chest using the word 締める (shimeru), which a fan mistranslated as "restrict". Tweets and news articles about this misinterpretation spread like wildfire:
In actuality, the quote was still referring to Tifa's clothing specifically, and the word used, shimeru, means to "squeeze" or "to hold tight". In other words, Nomura was talking about how Tifa's new clothing is designed to keep her breasts firmly in place while she fights, much like a sports bra.
More articles went up after a professional translator explained the mistakes in the original translation:
On a weird, unrelated side note, the original Japanese quote being passed around online includes a typo: 絞める instead of 締める. Both are pronounced shimeru and convey similar ideas, but the former means "squeeze" or "hold tight" specifically in the "strangle or choke someone" sense.
In July 2019, a Japanese game developer showed off some interesting concept art for a GameCube MOTHER/EarthBound game. The developer also detailed his experience pitching the game idea to Shigesato Itoi, the series' creator. A fan translated these Japanese tweets into English, and the news spread quickly.
While the main parts of this story are clear – the concept art and the proposal for the game itself – the original tweet translation was full of mistakes and misunderstandings. The biggest mistake in the translation was this part:
Then Itoi-san said, 'In any case, perhaps Iwata-kun should come up with the story?' Everyone in the room gasped. Iwata looked shocked.
In actuality, the original Japanese translates into something more like:
Then Mr. Itoi said, "This whole thing was your idea, wasn't it, Iwata?". Everyone in the room was speechless. Mr. Iwata had an "oops, you got me" look on his face.
In addition to the main scoop, some sites also reported on Iwata being offered to write the game's story, based on the original viral mistranslation. Luckily, other outlets took their time and consulted qualified translators that got the details correct.
In April 2019, a Kotaku UK article declared that "Super Smash Bros. Ultimate's Persona 5 DLC appears to include a disability slur".
The article's claim was that the Persona 5 song used the word "retarded". The article was shared widely online, but it also met with lots of doubt. Nintendo and Atlus later confirmed that it does not say "retarded".
I know very little about the situation or the Persona series, but fan consensus seems to be that the lyric was simply "retort it" and that it was sung by a non-native English speaker.
In early September 2018, the Japanese Capcom site announced that it'd be holding a Gyakuten Saiban/Ace Attorney panel at the Tokyo Game Show: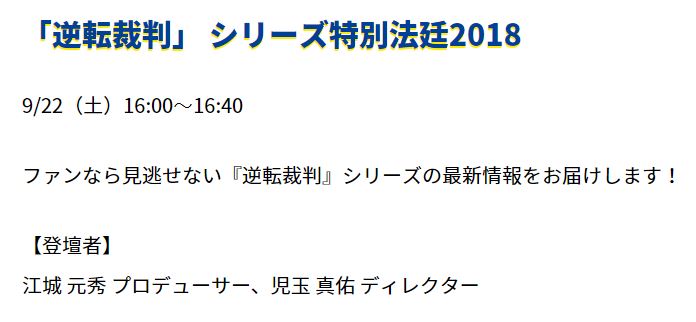 The key in this announcement is the word 見逃せない (minogasenai), which means something like "can't miss seeing". It's a pretty simple word, so it seemed reasonable when fans translated this as "unmissable".
Excitement for this "unmissable event" traveled through the fan community and even onto video game news sites:
The event ended in disappointment, though. The only things announced were a port of an existing game and an assortment of series merchandise. So what happened to it being unmissable?
Basically, the translator wasn't familiar with Japanese promotional language. There are a bunch of stock phrases in Japanese entertainment promotion that don't actually mean much, and don't literally mean what they say – that's how advertisements work, after all. But inexperienced translators sometimes do translate these phrases literally. And minogasenai is one of those generic promotional phrases.
Anyway, with this in mind, the actual Japanese announcement feels more like: "If you're a fan, be sure to check it out! We'll be sharing the very latest Gyakuten Saiban news!". It's a very plain and basic invitation, in other words.
Now that I think about it, this whole incident offers another example of how "literal" translations can sometimes break down and lead to unintended interpretations.
In January 2007, Nintendo's official "Smash Bros. Dojo" site revealed that Lucas from MOTHER 3 would be added as a playable character in Super Smash Bros. Brawl. The announcement also included a reference to Ness, the main character from MOTHER 2/EarthBound.
The official English translation of the announcement stated that "[Ness] has appeared in the Smash Bros. series up until now":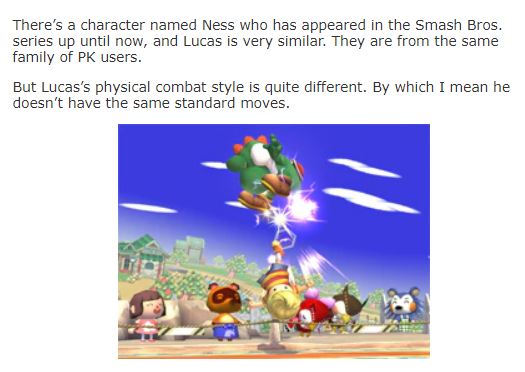 Fans misinterpreted this "up until now" as news that Ness wouldn't be playable in this new game. I even recall seeing lots of dark humor fan art about Ness getting axed from the roster.
Eventually, Ness was revealed to be in the game. Looking back, the confusion stemmed from the poor choice of "up until now" in the official translation. The original Japanese wording comes across more like "so far" or "previously".
Incidentally, the Super Smash Bros. community runs into mistranslated news so often that one site, Source Gaming, has an entire section dedicated to setting the record straight. It's aptly named "Sakurai Didn't Say That".
In September 2015, the official Japanese Zelda Twitter account shared some details about the upcoming Tri Force Heroes game:
English information was sparse at the time, so an eager fan translated these tweets and summarized them for Zelda Dungeon, a major Zelda series fan site and news resource: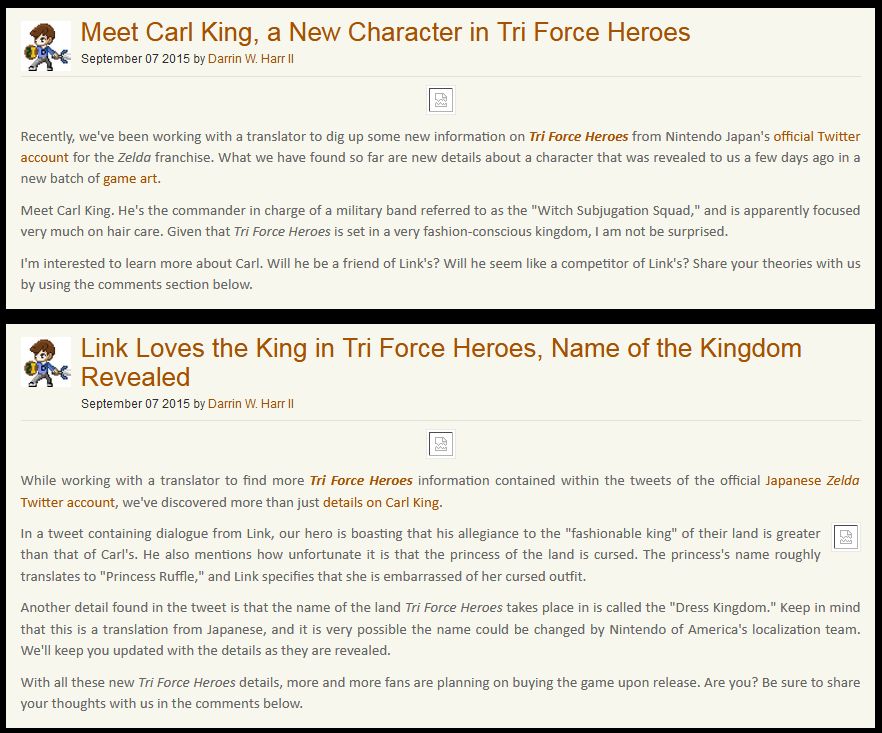 Basically, almost everything is wrong in these translations. "Curl King" is called "Carl King". But Carl King is somehow no longer the king – he's now the buff army guy instead. Somehow Link also has dialogue in these tweets, even though he doesn't really. And Link's allegiance to the king (who isn't Carl King) is supposedly even greater than that of Carl King (who isn't the king). What a mess.
This particular news translation didn't really get picked up by anyone else or go viral, but it's an example of the same phenomenon on a much smaller scale. These next examples follow that same pattern.
In this smaller example, overeager fans without Japanese language ability mistranslated the release announcement for Pokémon Black 2 and Pokémon White 2. This led to the belief that the games were planned for release on June 2, 2012: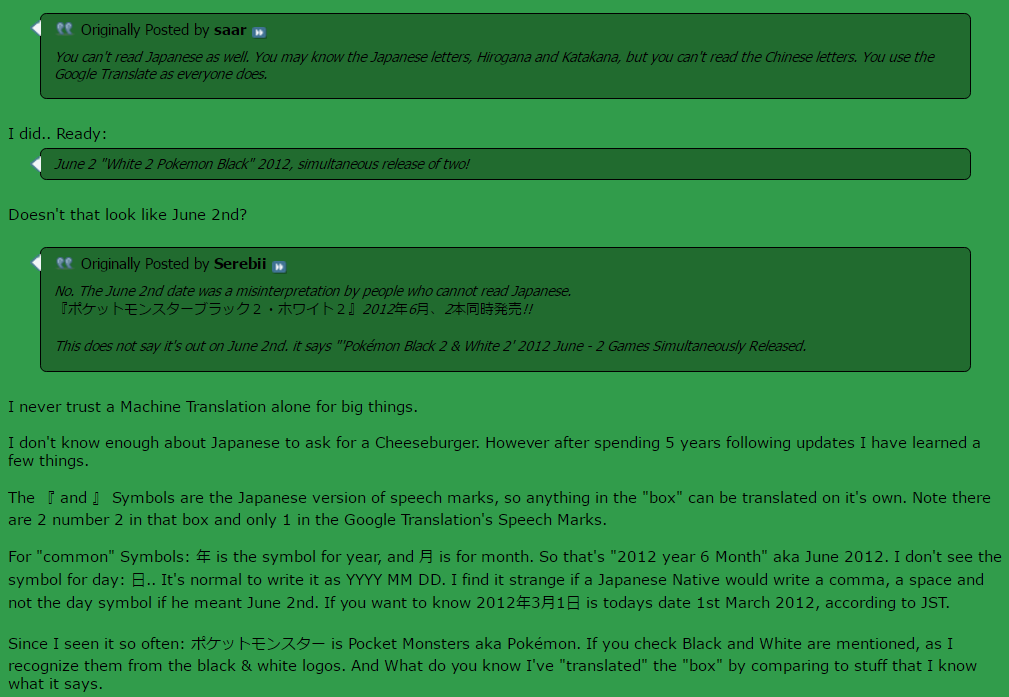 As we can see, other fans stepped in to explain that the translation was wrong and why. I don't know how widespread this mistranslation got, but this post was actually what inspired me to research this topic in the first place. Incidentally, the Japanese games were actually released on June 23.
In February 2006, the Japanese tagline for MOTHER 3 was revealed: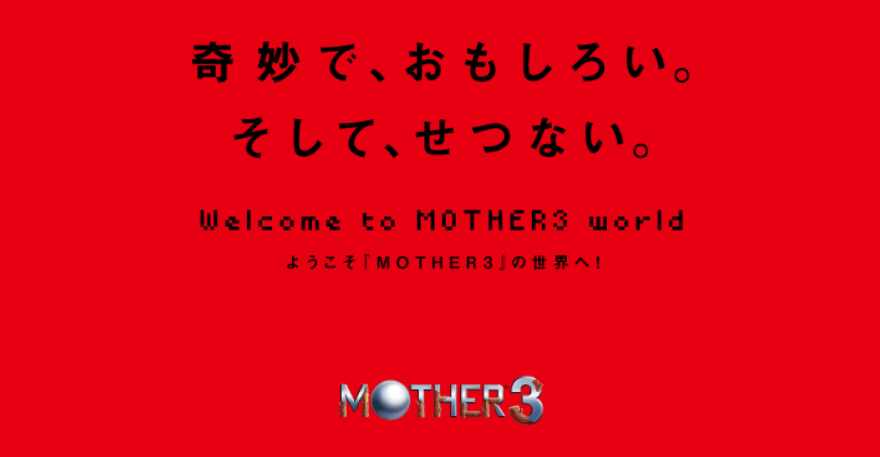 This came right off the heels of the game's first official announcement, so fans were incredibly excited at the time. One fan immediately jumped at the opportunity to translate this into English for everyone:

How did this even happen? It's simple: the word せつない (setsunai, "sad and painful, heartrending sorrow") can also be written as 切ない. To someone who knows only very basic Japanese, 切ない looks like the negative form of 切る (kiru), which means "to cut".
This mistranslation remained a funny quote in the community for a while. It even generated silly MS Paint drawings: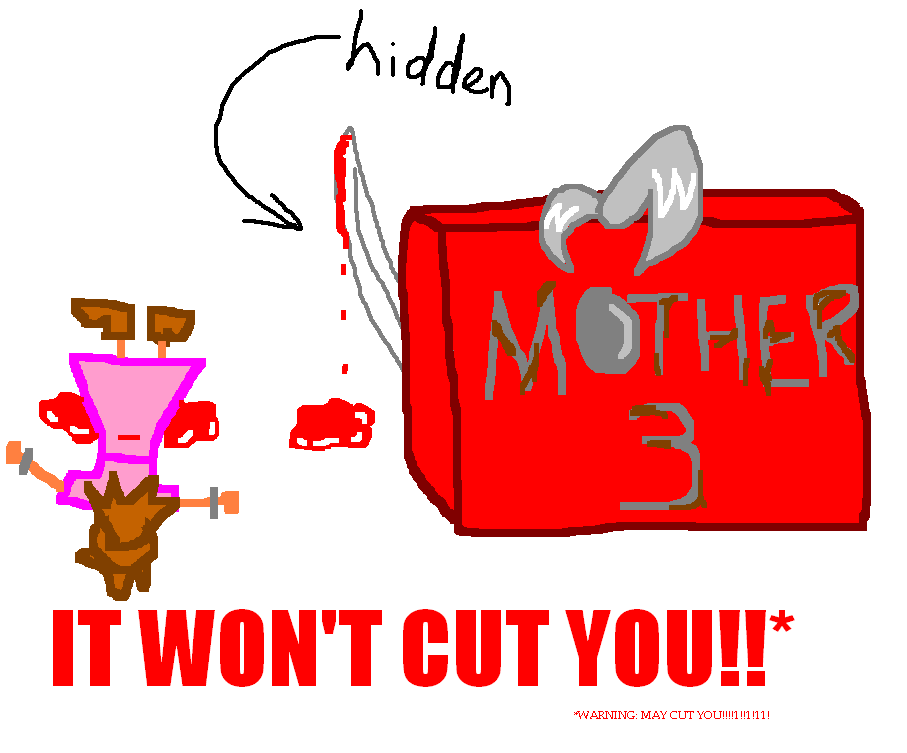 Anyway, a more proper translation of this slogan is something like "Strange, Funny, and Heartrending".
You might not consciously think about it, but translation is all about trust: the translator essentially says "this is what this foreign stuff says, you can believe me" while the reader responds with "I can't speak that language so I'll have to believe you". But, as we've seen in the gaming examples above, that trust can easily be broken by amateurs and professionals alike.
I guess the key thing to take away from all of this is to consider who you're putting your trust in when you read a translation. If something feels off about a translation, it's okay to put a mental asterisk above it that says "this might not be accurate".
Anyway, we've looked at a handful of examples of gaming news mistranslations in this article, but I'm sure there have been many more over the years. If you know of any other noteworthy examples, let me know – I'd like to add more to this list over time!
---
If you liked this article and want to learn more about translation, translation theory, and stuff like that, check out these articles too. Or if you just want to see a bunch of funny translation stuff, see here!