Old classic games are being re-released in all sorts of ways today: Virtual Console, miniature consoles, unlockable bonuses, and even mix-tape-esque compilations. Many of these re-releases have subtle changes that few will ever notice, like flash reduction and brightness changes:
| | |
| --- | --- |
| | |
| Super Mario RPG (Super NES, 1996) | Super Mario RPG (Wii U Virtual Console, 2016) |
These aren't the only changes that are made to re-released classics, though – sometimes script translations undergo minor changes too. So let's take a look at three recent examples that not many people know about.
The old broom lady in Link's Awakening DX used to say "YAHOO!" throughout the game – so much so that it was her iconic phrase. In the Virtual Console release, however, all her "YAHOO!"s were changed:
| | |
| --- | --- |
| | |
| Game Boy Color version (1998) | 3DS Virtual Console version (2011) |
Presumably, this change was made because "YAHOO!" – including the all-caps spelling and the exclamation mark at the end – has since become a giant global corporation and household name.
Other examples of "YAHOO!" being replaced include:
| | |
| --- | --- |
| | |
| Game Boy Color version (1998) | 3DS Virtual Console version (2011) |
| | |
| --- | --- |
| | |
| Game Boy Color version (1998) | 3DS Virtual Console version (2011) |
| | |
| --- | --- |
| | |
| Game Boy Color version (1998) | 3DS Virtual Console version (2011) |
Note that this change wasn't made to the Japanese version of the game because the old lady's Japanese phrase, iyahō, doesn't match the Japanese name for YAHOO! Inc., yafū.
In 2019, Nintendo released a remake of Link's Awakening for the Switch. The English translation of this new version puts all of the old "YAHOO!"s back in: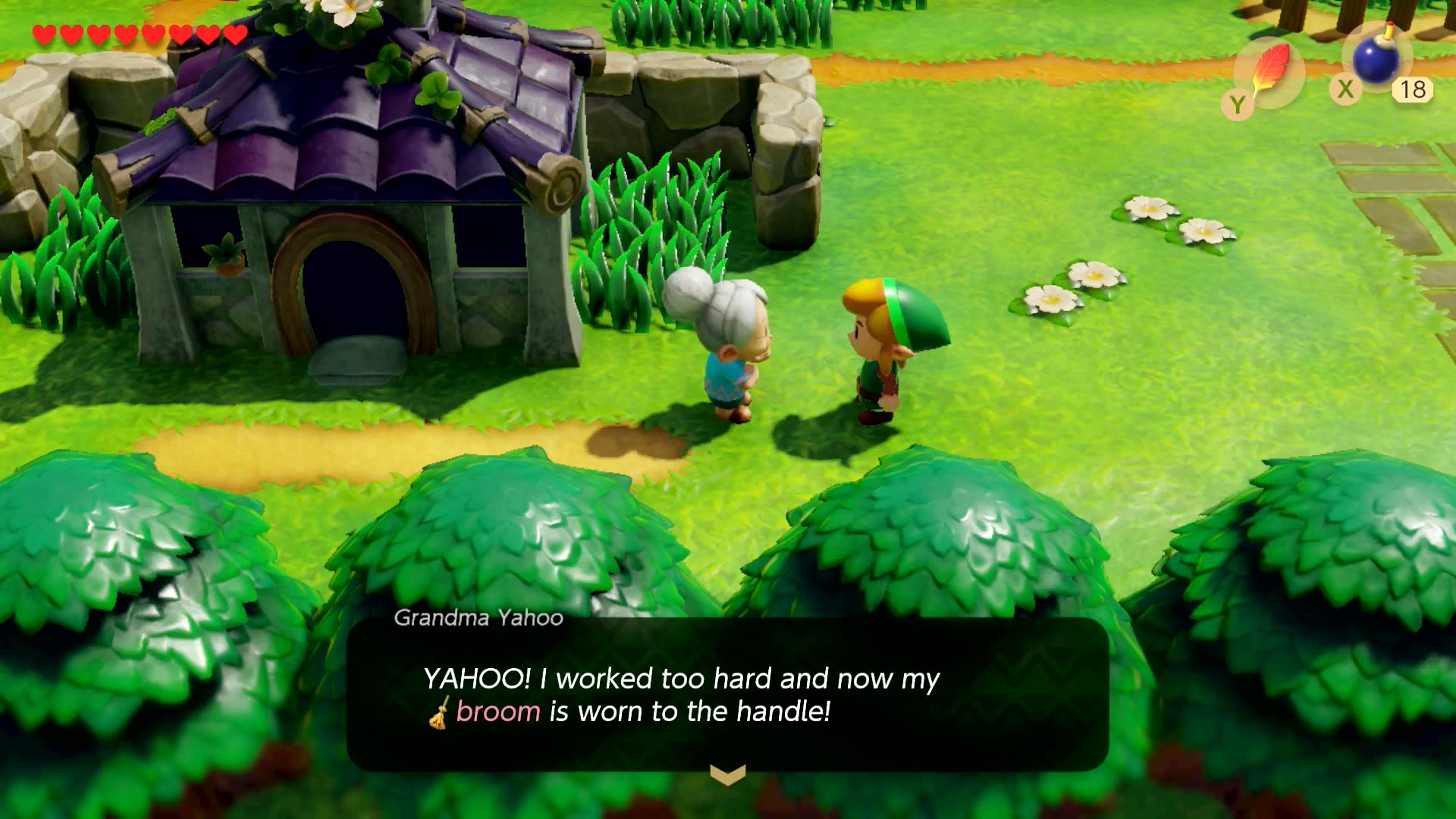 Based on this, it appears that "YAHOO!" was problematic for someone at Nintendo of America during the Virtual Console era, but is no longer a concern today. I wonder what changed.
Speaking of Zelda, the NES Classic Edition of the very first game in the series had some changes of its own. For example, it took Nintendo 30 years, but they finally fixed the famous "penninsula" typo in Level 1:
| | |
| --- | --- |
| | |
| NES version (1987) | NES Classic Edition version (2016) |
The Legend of Zelda is actually a great example of how games change little by little over time without being noticed. If you're interested, I cover the topic in more detail in my book about Zelda's translation. You can also see more details about the NES Classic Edition changes here.
This classic JRPG had several sections of data changed for its Virtual Console release. Two of these changes involved the game's translated text.
First, someone changed the word "damn" to "darn" before the game's re-release:
| | |
| --- | --- |
| | |
| Super NES version (1995) | Wii U Virtual Console version (2013) |
The second change is related to an optional mini-game. It's described in the original translation as being "kind of like Othello". The problem is that "Othello" is a trademarked name that's also had legal disputes in recent years. So the mention was removed from the script entirely:
| | |
| --- | --- |
| | |
| Super NES version (1995) | Wii U Virtual Console version (2013) |
These aren't the only examples of altered re-release translations, of course – I've heard that the European Virtual Console version of Super Mario RPG updated the script to replace the word "bugger" with "pest", and I've heard faint rumors that Shining Force II might've had some dialogue changes. Then there are the more mundane changes involving references to peripherals that aren't supported in re-released games.
In all, these re-released games undergo a surprising amount of changes. For example, the Super NES Classic Edition comes with 21 games built into it – and 20 of them have been modified in some way. And at least 9 of the games in the NES Classic Edition have changes too. Re-releases are changed so often that I now assume each re-release has changes by default whenever I do technical research for my books and articles. Of course, few of these changes matter to the average player, but as the changes pile up it starts to feel like how movies get updated over and over until they "feel" different from their original release.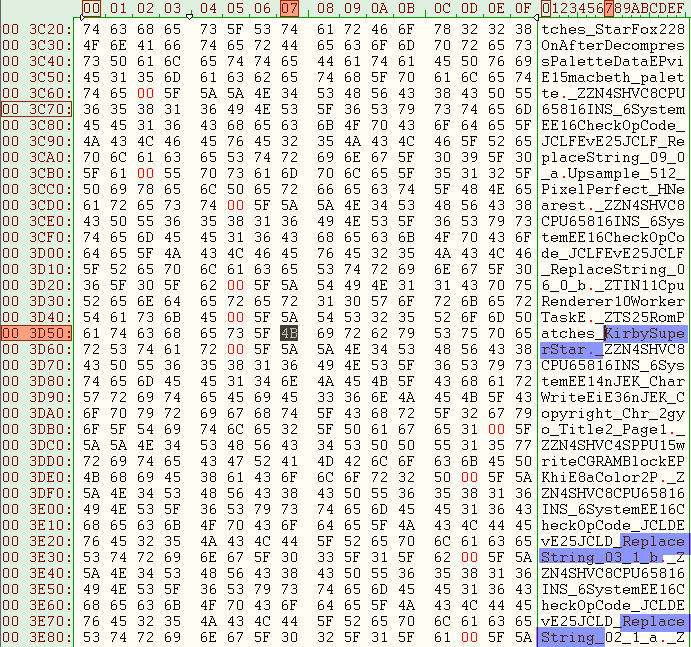 Unfortunately, changes like the examples above aren't very well-documented, so it's hard to know everything that gets changed with each re-release unless a really dedicated fan dives into millions of 1s and 0s of each game. Still, if you're interested in how other games have changed little by little over time, I highly recommend The Cutting Room Floor – there were so many different little changes in Super Mario World for example, and did you know the Japanese version of Battletoads was heavily changed and made easier?
I'd love to make a more complete, on-going list of translation changes someday, so I'm always on the lookout for more examples like the ones above. So if you know of any others or someday discover some new changes in your favorite game's text, definitely let me know in the comments below or on Twitter!