In my books and articles, I often mention how the Japanese language uses a blend of three main writing systems. I still remember how weird that sounded before I started studying Japanese, so I thought I'd write a brief overview for readers who aren't familiar with the language.
Most of this is stuff they teach you in the first day of Japanese class, so if you're familiar with the language, you probably already know all of this. But if you're completely new to the language, this is good, fundamental stuff to know as you read through this site.
Hiragana is kind of like our alphabet, except almost every character represents a full syllable rather than a single sound. Because of this, hiragana is referred to as a "syllabary". The Japanese language is built from these base syllables, so every word in the Japanese language can be written using hiragana alone. Hiragana is primarily used for Japanese words and Japanese grammar.
Incidentally, this syllable system is why Japanese words are usually strings of "consonant + vowel, consonant + vowel, consonant + vowel" with occasional lone vowels mixed in. Some examples: kimono, karate, teriyaki, sumo, Miyamoto, Toyota, Suzuki.
In general, hiragana characters are simple in shape, are curvy-looking, and only take a few quick strokes to write. As an example, here's the Japanese word neko ("cat") written in hiragana:

There are 46 basic hiragana characters, and they're simple enough that you could learn them all in a few days. If you're interested, my Passport to MOTHER 2 covers the full hiragana set, how to pronounce the characters, how to use them, what pitfalls to look out for, and so on.
Katakana works pretty much the same way as hiragana, except it's just a different set of characters. Katakana is primarily used for foreign words, but it's also used for emphasis, drawing distinctions, aesthetics, and other purposes. Every word in the Japanese language can be written in katakana alone.
It's an oversimplification, but katakana is basically a lot like our italics in English: we often use italics to mark foreign words, emphasize words, make text stand out at a glance, and so on.
Katakana characters are also pretty simple-looking, but are generally more angular and blocky than hiragana. As an example, here's the Japanese word neko ("cat") again, but written in katakana this time:

Just like with hiragana, there are 46 basic characters to learn, and they're all simple enough that you could learn them in a short amount of time. Again, if you're interested in learning more, both my Passport to MOTHER 2 and Passport to The Legend of Zelda cover the full katakana set, pronunciations, pitfalls, usage, and more.
Japan adopted the Chinese writing system over 1000 years ago, and today that system is known as kanji. Kanji characters represent ideas rather than pronunciations. In fact, kanji characters can sometimes have a dozen or more possible pronunciations each.
Because there are thousands of kanji characters, it's harder to describe how to identify them. But in general, if you see a Japanese character that looks complicated to write, feels "Chinese" somehow, or looks like it could be someone's ill-planned tattoo, it's probably kanji. Again, here's the Japanese word neko ("cat"), but written in kanji:

Of course, it takes time to learn all the kanji characters and all their readings, so stuff aimed at a younger audience will usually only use basic kanji characters. And, just to be extra sure, writers will often include pronunciation guides above kanji characters, like this:

Japanese adults are expected to know approximately 2000 kanji by the time they leave school, but there are thousands more kanji characters beyond those. Kanji is undoubtedly a huge hurdle for Japanese language students, and educators have come up with countless approaches to making kanji less intimidating. Even I have my own unique kanji-learning system that I hope to share someday.
This is a bunch of info all at once, so don't worry if it gets confusing.
An easy way to remember the difference between the three systems is this: hiragana starts with "h", which is kind of curvy. Katakana starts with "k", which is angular. And kanji has thousands of characters that take a long time to learn, so imagine thousands of "can"s of food that take a long time to open by hand.
A common question I hear is "what's the point of having three writing systems?".
The best answers I have are more questions: why does English need uppercase and lowercase letters? Why does it need block writing and cursive writing? Why do we need to have both "ɑ" and "a"? Why does "train" so often sound like "chrain", and why does "number" have more than one pronunciation? If you think about it, we have lots of similar writing system craziness too.
Anyway, normal Japanese writing uses a nice mix of its three writing systems. There are even professional guidelines that prescribe how much hiragana, katakana, and kanji any given sentence should ideally have.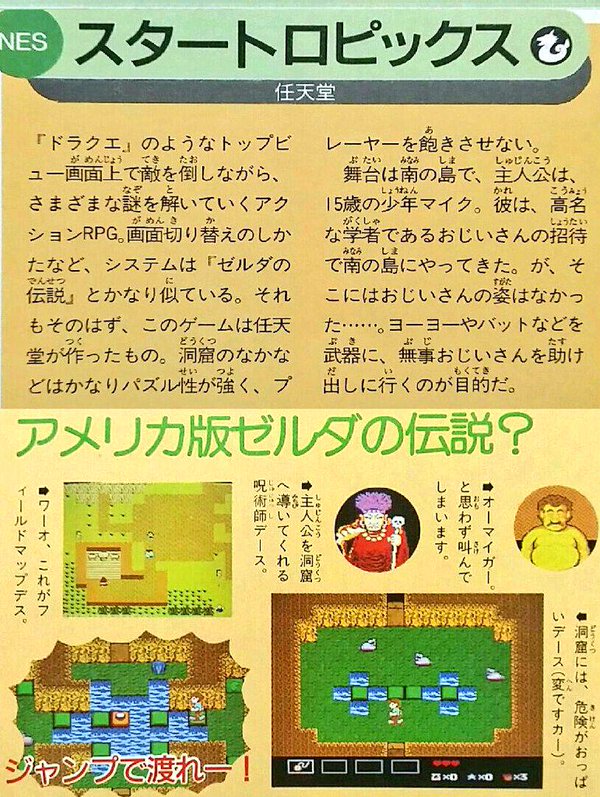 The three Japanese systems work together to make text easier to read and parse, a lot like how English becomes easier to read when you have uppercase letters, lowercase letters, and spaces. After all, ITDSUCKIFYOUHADTOREADTHREEHUNDREDPAGEBOOKSWRITTENLIKETHISINENGLISHANDIFWEALLHADTOWRITEEVERYTHINGINENGLISHTHISWAY.
If you wanted to get really technical, modern Japanese uses more than just its own three writing systems. The English alphabet now plays a major part in the language, as do Arabic numerals. Japanese also has a category of shorthand characters like 〆 and 〼 that show up on occasion.
You know how old English video games used to only use capital letters? And how they usually only had one font they used for everything in the game?
A lot of the time, old games were in all-caps because it was technologically easier or cheaper to support just the 26 uppercase letters rather than include all 52 uppercase and lowercase letters.
The same sort of thing happened with old Japanese games too. Except, as we've seen, Japanese has three writing systems and thousands of different characters total. Japanese developers handled this problem in different ways over the years, until it became easy and feasible to support large Japanese character sets.
---
Some developers avoided using any Japanese characters at all and simply stuck with the 26-letter English alphabet. Sometimes the text would remain Japanese but be spelled out phonetically, and sometimes they'd literally just write everything in English and hope that players could understand it.
Japanese games have been using English in this way since the very beginning, so English is an essential part of the Japanese gaming experience. This is one reason why translating every English word into Japanese isn't a good idea.
---
As previously mentioned, hiragana has only around 50 characters and can be used to write every word in the Japanese language. So that's what some developers did: they wrote everything in hiragana. It wasn't ideal, but it was good enough.
---
Katakana, like hiragana, only has about 50 characters and can be used to write every word in the Japanese language. Many early developers chose to write everything in katakana. In fact, it seems katakana-only games far outnumbered hiragana-only games.
---
As hardware and software improved, more and more developers were able to use two of Japan's writing systems instead of just one. Combined, hiragana and katakana only required a game's font to include a hundred characters or so.
---
For a long time, the third writing system, kanji, was still too much of a hassle for industry-wide support. This is understandable: there are literally thousands of kanji, and many of the complicated kanji characters become messy, hard-to-read blobs at small sizes:
As things progressed, developers began including all three Japanese writing systems, but using only a select portion of the full kanji set. This wasn't a serious problem, though, as younger target audiences wouldn't necessarily know all 2000 standard kanji anyway. This addition of kanji brought game text to a whole new, modern level.
---
Game developers today are no longer limited to portions of the full Japanese character set. And thanks to high-resolution graphics, it's easier than ever to include complicated kanji characters without losing readability. It's now even possible to include the tiny pronunciation guides above kanji!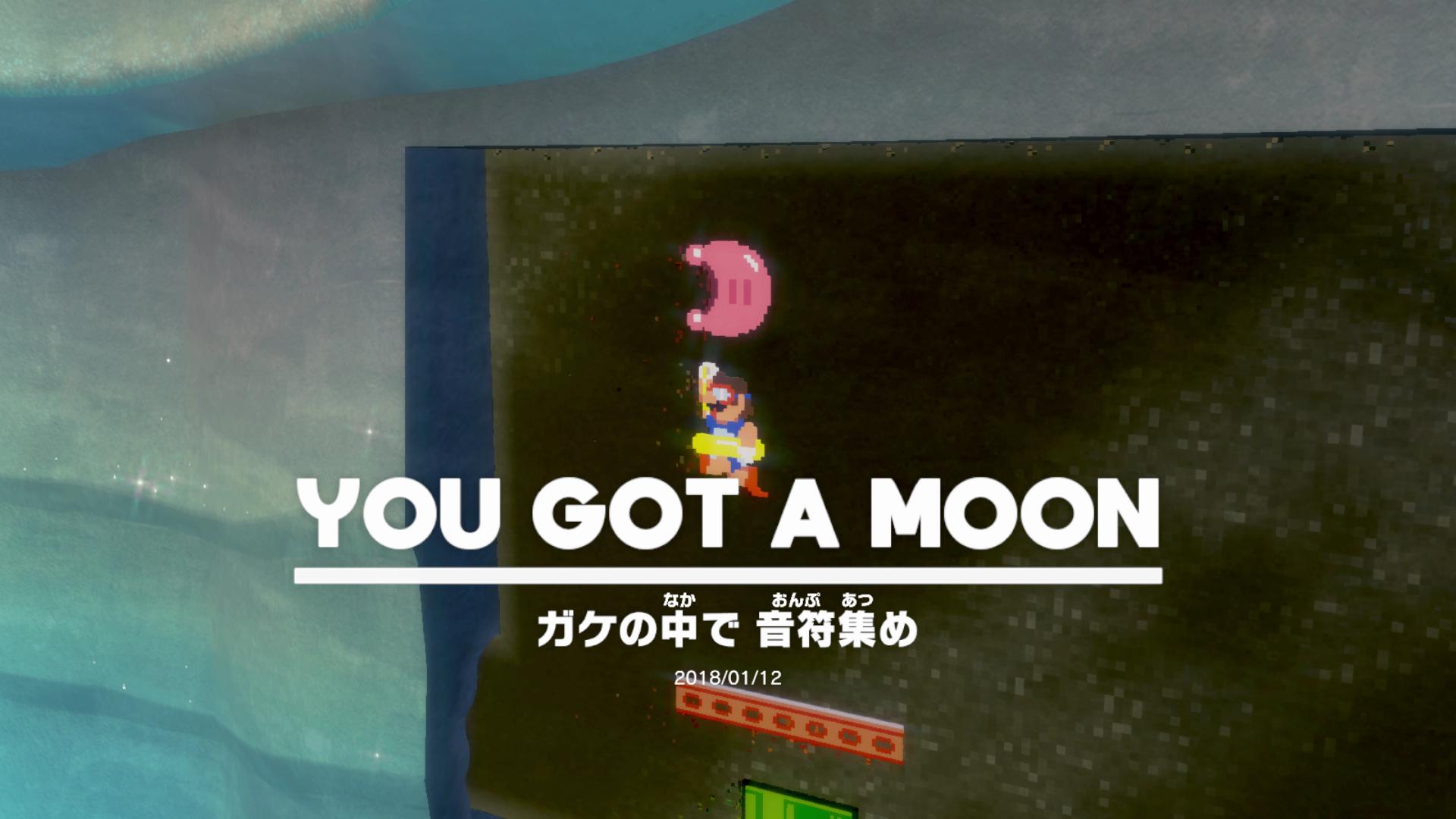 As we can see, things have changed a lot since the dawn of Japanese gaming.
Again, if you're already familiar with Japanese, most of this was probably old news to you. Even so, my hope is that this brief overview will not only help readers understand why Japanese words can be written in multiple ways, but also how Japanese games and game text have transformed over time.
Whenever a new gaming system comes out, we all ooh and ahh at the improved graphics and sound. I never imagined that text could improve over time too. It's a fascinating topic that I'm glad I was able look at here. I hope it's been fun and enlightening for you too!
---
If you enjoyed this article, you'll like my in-depth article about the notorious L and R problem in Japanese, along with a bunch of other troublesome letters!